Can you shoot if it is cloudy, snowy or raining?
---
Yes, we can still produce beautiful photography in some adverse weather conditions. If there is light rain or snow, we have protective gear for our cameras that allows us to shoot. If the precipitation is too heavy, we will shoot interiors and make arrangements to return for the exteriors. Additional costs may apply. In the case of severe weather that prevents us from traveling to the property, you will be contacted by our office for rescheduling. We can not guarantee a sunny day, though our editing team has implemented a sunny sky for all shoots possible at no extra charge!
---
What are your Cancellation and Rescheduling policies?
---
If you need to cancel or reschedule your order, please email service@amouraproductions.com or call 855-991-2095. We have modified our late cancel fees to make it easier for clients to delay shoots during this difficult time. You will not receive a late cancel fee if you cancel before 7 a.m. on day of shoot.
---
Can pets be present at the time of the shoot?
---
For the safety of your pets and our photographers, please remove pets from the property or securely place them in their kennels inside of a garage or closet that you do not want us to photograph. Even the friendliest of pets can become stressed by the presence of our photography equipment. For more information on keeping your pet safe during your move, check out this great resource video we made with an animal behavior specialist from the Humane Society: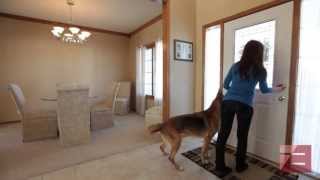 ---
Can the photographer help me with decorating decisions or staging?
---
Properties should be "photo ready" at the time of the photographers arrival. Our team is not trained in real estate staging however we can provide you with a recommendation for a great staging company in your area. We also provide you with a staging video for your clients with helpful cleaning reminders and decluttering tips that you will find at the bottom of each confirmation email. Here is a preview of that video: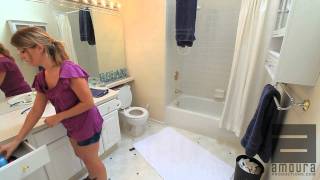 ---
Can the photographer help me move items or replace light bulbs?
---
Our team cannot help move items or be on a ladder for safety and insurance reasons. Please use our handy staging video to make sure the property is ready ahead your appointment in case any handyman services need to be arranged before: Staging Video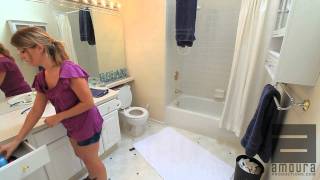 ---
Will I be able to move decorative items and furniture pieces during the shoot?
---
Our photographers will be on site for a set amount of time that corresponds to whichever package was ordered. They are trained to move quickly and efficiently through the property and therefor it may not always be possible to allot for extra time to be rearranging furniture or decorative affects during the shoot. Last minute cleaning or staging delays may result in incomplete or less effective photo shoots.
---
What are your mileage fee policies?
---
After an allotted amount of standard miles have been traveled, we do implement a mileage fee. The mileage fee is the standard federal rate to help photographers recoup the miles on their vehicles. Metro areas are generally covered with no mileage fee. If you would like to know in advance if your property will incur a mileage fee, please contact us at 855-991-2095 or amourabilling@amouraproductions.com and we can calculate the approximate mileage and drive time charges for you.
---
My property is outside of the metro area. Could I pay a photographer to drive to a different area?
---
Yes, schedule permitting we will send a photographer out of range however the mileage rates and a traveling fee will be added. The mileage fee is the standard federal rate and the travel fee is $25 an hour for anything beyond a 50 mile round trip.
---
How many photos should I order?
---
We recommend a minimum of 1 photo per 100 finished square ft.
On smaller or older properties, 2000 sq ft or below, there tends to be many small rooms and areas so we recommend a minimum of 1 photo per 75 finished square ft. An affordable and convenient way to insure your clients are satisfied with their photography session is to order extra photos so that you both have options to choose from for your MLS and Marketing needs. While we are able to sell you additional photos from your shoot for $5 per a photo, you'll get the best and more affordable results by ordering a larger package size at the time of the shoot as this allows the photographer more time on site to choose additional angles and features.
---
My MLS only allows X amount of photos, why should I order extras?
---
Different MLS systems allow different amounts of individual photos but those restrictions are limited to MLS. Your MLS Slideshows can have an unlimited amount of photos included. You can add up to 100 images on REALTOR.com with a professional dashboard, and Social Media has limitless forms of advertising with images via slideshow, collages, paid ad boosts and more.
---
Q. How large of a property will you shoot a 25 photo package on?
---
We limit our 25 photo packages to properties under 3000 sq ft. The satisfaction of your photo shoot is diminished when too few photos are ordered and we have found that by setting this limit we are ultimately keeping clients more satisfied.
---
What are your photoshopping rules?
---
We carefully observe the MLS rules and the code of ethics when determining what can be photoshopped. If a property is being photographed for MLS purposes, we can not alter any physical features of the property, meaning we can not take stains out of carpets or driveways, patch fences or walls, add fires in fireplaces or take out light and power poles. We also can not add green grass or remove unsightly bushes and branches. Even if the homeowner is planning to fix a paint patch, we can not modify the photo to show that. This protects your liability and ours from any claims of false representation. We can remove some computer/tv cords, blur family photos, punch out agent signs, blur out reflections in a TV monitor, and punch in blue skies for a nominal editing fee, simply request a quote from medialounge@amouraproductions.com If the property photos are NOT being used for MLS purposes, we can edit physical features such as adding in green grass, covering paint patches or missing bulbs, removing blue construction tape from photos or putting a fire into the fireplace. Please send your editing requests to our team for quote, medialounge@amouraproductions.com
---
Can we schedule other contactors at the time of the shoot?
---
Unfortunately our team can not work with other contractors on site. There is a risk of damage to our gear from various cleaning supplies or construction materials in the air. Occupants at the property during the time of the shoot increase the risk of "photobombing" in a shot. While we try our best to avoid catching any individuals in our frame or in a reflection, it is best that contractors are not onsite at the time of the shoot or are out of the area we are photographing. Please note that any yard work or landscaping my be captured through the windows by our photography team so it's best to have the yard photo ready in advance.

---
Where should the homeowner be at the time of the shoot?
---
While it is helpful to have the agent or homeowner present in case there is a question regarding an item needing to be staged or removed, it is best if those on site remain in a different area of the property or stay behind the camera person so as to not "photobomb" a shot or have their reflection caught in an appliance or mirror. We are not responsible for occupants, contractors and pets who are accidently captured in frame and additional editing costs may apply for removing them from the frame or surface reflections.
---
What is your turnaround time? Can I pay for a same day turn around?
---
Monday thru Friday we aim to turn photos around within 24 hours from the end of the shoot. Video Tours, Upgraded Slideshows and flyers are delivered within approximately 48 hours. Photos shot on Saturday will be delivered on the following Monday. In the event of a holiday, items will be delivered the following business day. At times we can offer same day turn around for an additional cost however that depends on how busy our photographer and editors are going to be on that day. This is a special request that should be requested at time of order. If it is available for your appointment we can offer you a quote.
---
Do you have a flyer or information about your services that I can send to my clients or bring on a listing presentation?
---
We are glad you asked! We have custom tear sheets that we can send you with your logo and a photo of a recent property that details the benefits to your clients of having their property professionally photographed by the Amoura Productions team. You can print this or include in any digital listing presentation materials. We also have a branded staging checklist available on request. In addition, we have a branded staging video and branded "Pet Health and Safety during your move" videos that we will put your logo on as a thank you for your business.
---
What areas of the property will you be focusing your shots on? Where should I give special photo requests. Can I request certain areas to be highlighted?
---
We typically focus on shooting the entry, main living areas, exteriors, bedrooms and full bathrooms. Depending on the photo package ordered, you may receive secondary areas such as storage areas, unfinished basements, laundry, pantry, master closets, staircases, and half/quarter/other bathroom areas. If you have a unique feature such as a garage, attic room, storage shed, or secondary area that you would like to make sure is included in your photo package, please let us know ahead of the shoot time so we can note it in our system for our editing team. Our photographers try to note your requests in the field but due to the nature of their work and their need to concentrate on taking the best photos possible, it is best to put your special notes in prior to the shoot or to call the office after the shoot to make sure any special notes make it into our system.
---
Can you capture photos of the neighborhood amenities?
---
Yes, we offer neighborhood amenity photos for an additional $10 per a location. We can capture photos of neighborhood signs, pools, parks, and work out centers if there are no people present at the time of shooting. There are privacy rules regarding photographing areas with people present and many MLS systems do not allow photos that show people in the photography. Please make sure you have received permission from the HOA for us to photograph in these areas and that we are granted access at the time of your shoot.
---
Who owns the rights to the photographs/videos produced by Amoura Productions?
---
Amoura Productions grants you as the client full marketing usage rights to the photographs and videos. There is no time limit or restrictions to your use of the media you purchase from us. We do recommend downloading copies of your photos and videos for future marketing uses after delivery. We retain marketing rights to the photos, meaning we can use the photos for our own marketing usage to promote our services and abilities. We do not resell your mls property photography or videos. We do have a collection of stock photos and footage including "common areas" from Condos, Townhomes, Apartment Complexes, and scenic city views that are kept on file as these areas are not always photo ready at the time of your shoot appointment, so these photos and footage may be shared.

---
Can I sell the photographs/video to another agent/builder/designer/contractor?
---
If another agent would like to purchase the photos from you, it is up to you to bill and deliver any files and to let us know in writing that you've given your permission to another agent, builder, firm, designer etc. If we are asked to restore or deliver the files to a new buyer by you and we have the files available, a convenience fee for delivery may apply.
---
How long do you store my photos and videos after the time of my shoot?
---
After we have successfully delivered your completed photos and videos, we suggest you download a "hard copy" of your files to store them. While we do courtesy store them for a reasonable period of time determined by us, we can not guarantee the files will be available after 6 months.
---
How long will the shoot take?
---
Please note that appointment times vary depending on the size of the property, time of day, and package ordered. If you need a specific time on site quote, please ask the scheduling team at the time of order as they will have your order specifics and can give you a better estimate. You do not need to be present at the time of the shoot as we do have ekey access, however pets must be contained or removed, and anyone present will need to stay out of range of the photographer's lens. Please wait until the completion of the entire shoot to turn off any lights. Sometimes we are able to see lights turn off from upstairs when shooting down and vice versa, as well as seeing these lights off in exterior shots.
---
My property is on an Acreage or Ranch, can you provide services for these areas?
---
We do accomodate for Acreages, Farms, Ranches, Ranges, Vineyards and other large tracts of land. We have an Acreage fee of $40 that allows us the time to accommodate these larger properties. If the property is more than 10 acres or requires our photographer to travel with someone via golf cart, boat, ATV or similar, please contact us for a custom quote. The minimum package size required is 36 photos though we recommend larger to properly provide coverage.
---
My property is a duplex/fourplex/multiplex, can I order one package and divide it?
---
Each individual listing will need it's own package. If the property is being sold as separate units, each unit will need its' own package to be ordered and will receive separate downloads and slideshows. If the property is being sold as one unit, then a minimum of 35 photos must be ordered for each duplex. Fourplexes and Multiplexes will need a custom quote from our team.
---
Can you donate to my customer appreciation party or charity event?
---
We certainly believe in giving back to our communities! You can see an album of our charitable causes, contributions, and industry involvement on our Facebook page. We love our clients and definitely appreciate your business. The size of our business doesn't allow us to financially contribute to all of our clients' causes and events. If we have shot 10 or more properties for you within the calendar year, we can offer a complimentary slideshow of up to 100 photos to be played at your event. Please deliver your photos on a flash drive to our office one week before the event date. We will provide stock music in the background as we can not use unlicensed music. Your slideshow will be uploaded to YouTube for you to play at your event, or loaded back on to your flash drive and ready for pickup on the business before your event date.
---
---